QAV-CODERED The Mini stretched X FPV Quadcopter
Designed for 3" propellers but full size electronics the QAV-CODERED Mini Quadcopter is an ultra-durable Mini FPV Racing quadcopter, and it is a ton of fun to fly.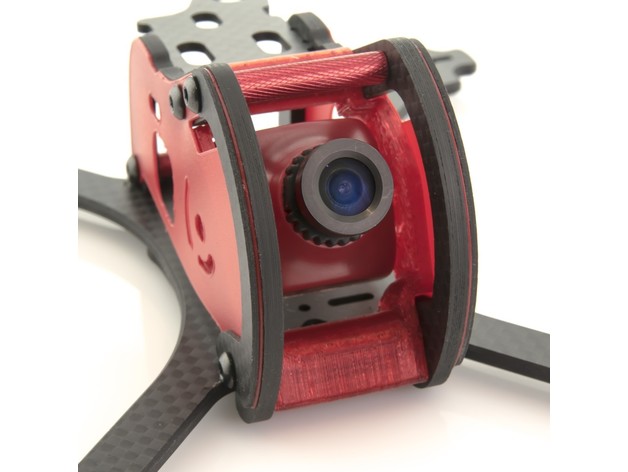 Sign Up as a Builder or Helper
Project Background
For this project, Maine Drone Society Members will design and build a QAV-CODERED Drone in 8 hours. Our design and construction process will replicate a past build from a previous member to help other create their own or just learn the process better.
We will document the build process very carefully in hopes to replicate the event for other members in future meetups. We'll also be testing our build in private race space groomed for FPV racing. In fact, even if you already have a FPV drone this will be a great opportunity for you to 'fly in' to show the community your skills.
QAV-CODERED Mini FPV Quadcopter 3
Lumenier Mini 4Power + Plus PDB (20x20mm, 5v/8v Reg, 100A Curr.)
Lumenier Mini BLHeli_S 25A 4-in-1 OPTO ESC DSHOT
Lumenier MICRO LUX V2 - F4 Flight Controller + OSD
RunCam Sparrow Micro
Lumenier RX1407 3800Kv Motor
Lumenier 3x4x3 V2 - Propeller (Set of 4 - Transparent Blue)
Lumenier TX5G2R Mini 200mW 5.8GHz FPV Transmitter with Raceband
Lumenier Pagoda 2 5.8GHz Antenna (RHCP)
Custom 3D Printed Parts
Helping local drone community stay connected in meaningful ways
We would love for you to join the conversation!
Maine Drone Society members can also get connected by scheduling meet ups or one on one consultations to get involved with groups building, flying, learning about drones. As members have availability we add it to our calendar and work out pairing folks with other enthusiasts and professionals doing good with drones.
The Maine Drone Society members primary community platform is meetup.com. Create an account to communicate with other members, look for sessions and discuss your passion.